Siân Berry now joint third as London Mayoral race heats up
The Greens are running joint third in the London Mayoral race, with seven weeks to go before Londoners go to the polls.
The new poll by ComRes for ITV and LBC shows that Siân Berry is currently level with the Lib Dems' Caroline Pidgeon for the third place on May 5th, when the capital picks its replacement for Boris Johnson. UKIP are fourth on 5%, while Respect's George Galloway trails behind with just 1%.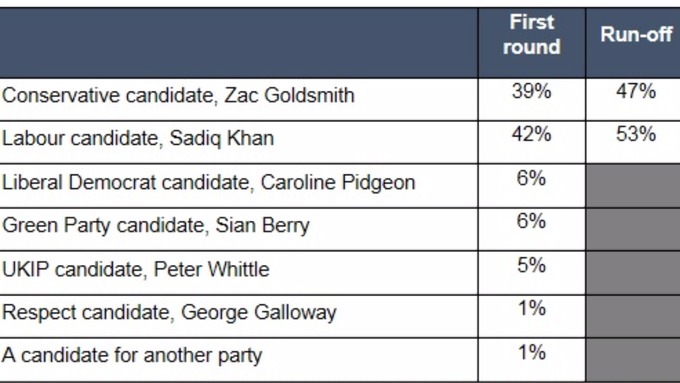 Labour's Sadiq Khan looks set to win the contest, leading by six points in the final run-off, securing 53% to 47% once other candidates have been eliminated under the Supplementary Vote electoral system.
Khan's vote will be boosted by the second preferences of Green voters in the final round, with most second-preferencing the Labour candidate under what is likely to be a 'Siân-then-Khan' Green vote – although London Green Party has yet to vote on who to officially recommend for second preference.
According to Comres, "Public transport and the cost of housing are considered by Londoners the key priorities for the next Mayor. Londoners are most likely to say public transport should be one of the biggest priorities (54%), alongside house prices (54%) and the cost of renting homes (52%)." All of these will benefit Siân Berry, who is a prominent public transport campaigner, as well as a private renter who is pushing for rent controls and a tenants' union for London.
Crucially, the qualities voters believe the Mayor will need to have all seem to benefit the left. 60% of voters see their highest valued quality in the new Mayor to be 'Understanding the needs of Londoners', while 'standing up for Londoners' is next 41% – values that will benefit Sadiq Khan who is the son of a bus driver and grew up in council housing.
In contrast, 'Keeping London safe from terrorist attacks' trails with 31%, followed by 'being an ambassador for London around the world' is prioritised by just 12%, and 'having a good relationship with the national government in Westminster' is the top choice of only 11% – all of which arguably puts the Tories' Zac Goldsmith in a difficult position.
A YouGov poll last week put Berry on 4%, 1% behind Caroline Pidgeon, so the race for third place is tight.